Zoie palmer and anna silk relationship
Shino's Space, Zoie and Anna's Interview with Curve Magazine
She's best known for starring opposite Anna Silk in the hit sci-fi series Lost Girl, but there's more to Zoie Palmer than the role that Together they have a son, Luca, who is thought to be Alex's from a previous relationship. Zoie. Kris Holden-Ried (Dyson), Anna Silk (Bo) and Zoie Palmer (Lauren). And everyone's so, really into the relationship in the different characters. Doccubus Lost Girl, Anna Silk, Dark Matter, Lotr, Relationship Goals, Movie · Lost GirlAnna Anna Silk, Zoie Palmer | Bo, Lauren | Lost Girl #Doccubus Lost Girl.
I actually moved to Canada with my parents and sister when I was much younger.
10 facts about 'Lost Girl' star Zoie Palmer
Josh, wherever you are, I hope you have band-aids. I had done community theatre and local classes growing up and I took every drama class I could in high school, thank you Mr. Kevin West for your belief in me. The only training I had in Britain was putting on plays for the priest and my mortified parents in our living room. Came naturally I guess, but you must have enjoyed the Irish backdrop to the show? That was great fun to shoot and getting the opportunity to use my Irish accent was a blast.
She lives in Ireland so when she calls me on the phone, I immediately become a leprechaun. You have an excellent acting resume in television and a rapidly growing film repertoire. As I mentioned in the beginning of this interview a number of your previous roles seem as if they were shaped to prepare you for the role of Dr.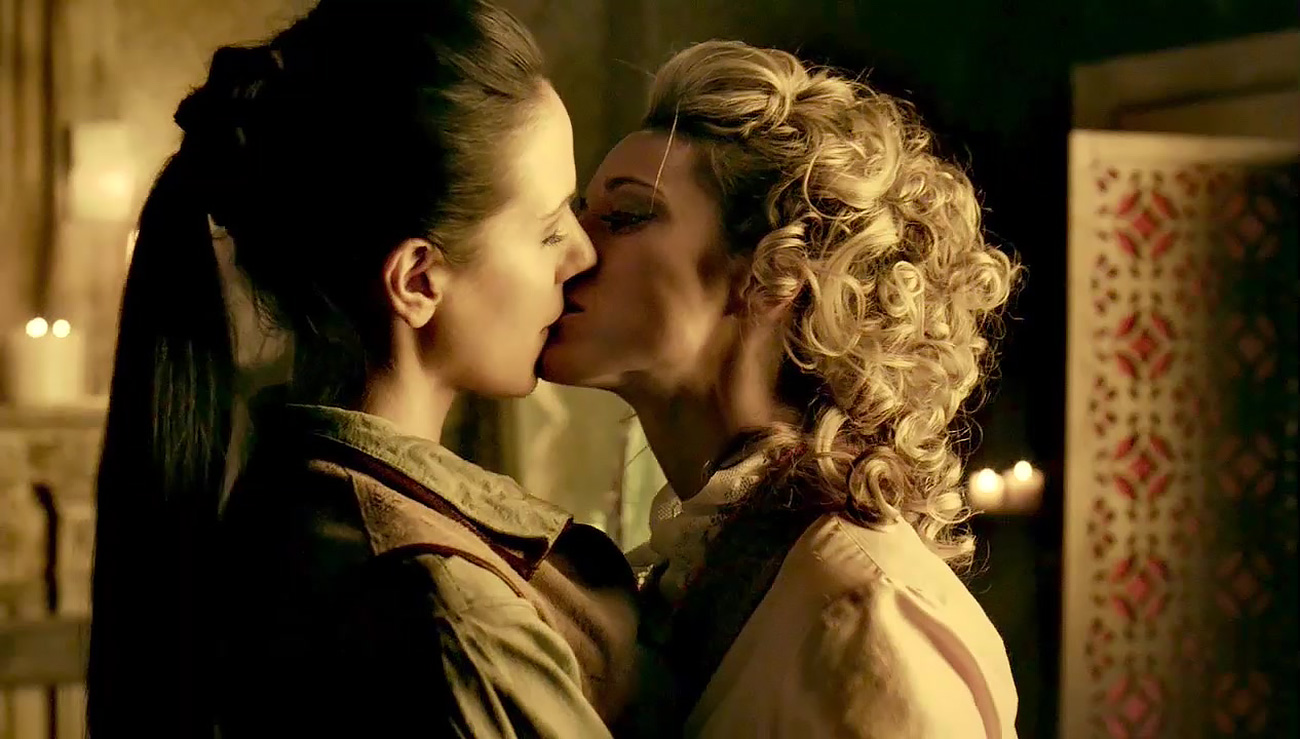 I sort of feel like every role I have done prepares me for the current one, whatever the genre may be. They all have feelings that we can relate to and it is here where I begin my process of creating the character.
Will we be seeing more of a break up to make up type of relationship between Lauren and Bo? Your relationship is heading where? The love triangle between Bo, Lauren and Dyson is definitely evolving and growing as the characters learn more about each other and as Bo learns more about herself.
'Lost Girl' Season 3: Anna Silk's Bo knows relationship woes
Where the relationships are heading is hard to say. I was struck by how much you two are alike in some mannerisms yet totally distinct in others.
You appear calm and reserved yet there is the devil in your eyes? Devil in my eyes you say? I am beyond lucky and I never want to lose sight of that. My thoughts on working with Anna? Simply put, I adore Anna. She brings it on, on set! I had seen Zoie at various auditions over the years but what a pleasure to get to know her and work with her.
Thank-you, thank-you and thank-you! I am so grateful to the people who watch this show and support the character that I play.
'Lost Girl' Season 3: Anna Silk's Bo knows relationship woes – Screener
It means so much to me, more than I can likely convey. I did some things with friends here and just wanted to be in California for a little while. The show, the second season was 22 episodes, so we were in Toronto for about 10 months. So, it's just nice to be back home and resting and getting outdoors and spending time with friends and family.
You play a strong yet vulnerable character that had to go through a lot along the show. How do you think Bo has grown as a character in the last two seasons? She's grown a lot in the last two seasons. From the beginning of the series, she's so new to the Fae world. She's just discovered that she's part of it. So, there's so much growth for a character like that. And that's what really drew me to the script, too, so I knew that there could only be a room for tons of growth.
So, she learned a lot first season. She makes some careless decisions, I think, in the first season because she doesn't really fully understand what she's a part of. And by the end of the first season, she really does understand what she's a part of. At least she's beginning to. And, going into second season, she is more confident. She's stronger, she's a little bit more cautious, too, and realizes that there's consequences to her actions.
So, she's got to be a little bit smarter and a little bit more of a leader.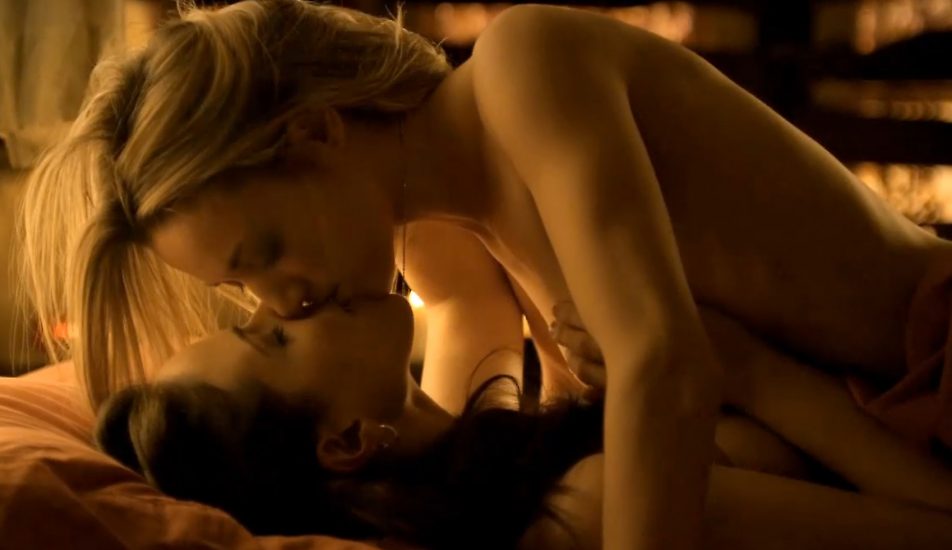 What do you find the most challenging about playing her? Everyday is a new challenge, to be honest, whether it's something really physical or whether it's a love scene.
Bo is really kind of like the audience in terms of really learning as she goes.
Exclusive: An interview with Anna Silk about the end of "Lost Girl," Doccubus and more
The challenge, I guess, as the actor is just allowing that to happen. And seeing where it takes you and trusting that it takes you to great places. And it does, it really does. And is there anything that you would do differently if you were her? Well, I don't think I'd be quite as brave as Bo a lot of the time.
I stick up for my friends and I feel a really deep sense of loyalty with them. I don't know what I would do differently. That is a good question that I just don't have an answer to. How do you think this role changed you as a person?
Well, the great thing is that, Bo sort of learned as she goes, and I've gotten to learn along with her. Like, I definitely feel like I learned from Bo as she learns from me, since I am her. But I definitely learned from her. I learned to not back down. And I've definitely grown as a person and grown in confidence because of this role.
So, it's been a real gift into my own personal life, as well. Let's talk a bit about Season 2 in particular, because you mentioned at Fan Expo in Toronto last year that Season 2 episodes were shot in order, as opposed to Season 1. Was there a moment when you got the script that surprised you or shocked you?
It was a gift getting to shoot Season 2 in order because the story really unfolds for you the way it unfolds for the audience. There's certainly a lot of twists and turns in the second season that did surprise all of us, I think.
We definitely have episodes that tend to be a little bit lighter and maybe don't reveal as much, but they always develop the relationships. There's always a sense of bonding or breaking apart of something on an emotional level. So, I think everything was a pleasant surprise. We've got really great writers on our show.
And since you are in nearly every scene of every episode, how much of a challenge was that for you? I'm not going to lie, it's definitely a challenge. It's just really a marathon. You really have to pace yourself to make sure that you can keep your energy up and finish strong. So, that's definitely a challenge but it's funny because I had experienced the first season, even though it had 13 episodes, I felt more exhausted after the first season than the second because the second I was prepared for and I prepared for it in a different way in terms of just my mental state of pacing myself through it, so I'm definitely ready for the third season.
How do you think the extension from 13 episodes to 22 has impacted Season 2? Well, we had a longer time to tell the story. We didn't know we were doing 22 when we started, so the writers had to be pretty clever with figuring out how to extend that story and still make it interesting and still make it fun and still make it a good show, and I think they achieved that and I don't actually know if the third season is 22 episodes, I believe it is, but that hasn't been confirmed and I actually don't know, but, I hope it is.
I think the writers did a really good job. Season 2 introduced us to some new intriguing characters. Tell me about the relationship between Bo and Ryan. What do you think Bo sees in Ryan and why do you think she's so drawn to him?
Anthony Lemke who plays Ryan is a great actor and he's really fun to work with. And he's very charismatic and so Ryan is very charismatic, so I think Bo is drawn to that. I like that Bo is in a relationship for a while that might not be very good for her.
Bo's the lead character of the show, but it doesn't mean she always makes the best decisions. I like that, I like that she has those flaws. Ryan's really not good for her, but she's with him right now and it's fun for her and she's enjoying the sex, she's enjoying the banter and he's a very intriguing and charismatic person but, I don't think that it's the best relationship for Bo. But, Lauren is with Nadia, Dyson is with Ciara and has his own thing going on and can't love her anymore.
So, I think she kind of figures, why not? Why not, right now. And the new intriguing characters attracted also more conflicting situations. Especially from Lauren's side, who's been struggling with so many different emotions since Nadia [played by Athena Karkanis] woke up from her coma. Yeah, I mean everyone's got their own sort of storyline that's very rich and full. She doesn't trust him for a second, which what I think best friends do.
Sometimes your friend dates someone that you think they shouldn't be dating and sometimes you tell them but sometimes you just have to keep your mouth shut and hope that it runs its own course. Is there any scene in particular that was the hardest to shoot for you emotionally and physically in the same time? Well, there is a scene in our [Season 2] finale, but I can't tell you about that. But, I don't know. There's definitely been some more Episode 19 in Season 2 is one of my favorites.
Speaking of episode 19, Nadia's death was a shocker and I think nobody expected this to happen that soon and in that way. How is this going to impact the relationship between Bo and Lauren? It's a really sad situation actually and it definitely puts problems between Lauren and Bo. And there's some damage done there that needs to be repaired so it definitely changes their relationship and they have to kind of recover from that.
Anything you could add to that, of course, without giving too much away? I guess, they have to work on their relationship in the context that there's something else going on in their world right now.
There's a bigger thing, a bigger threat coming to all of their world and that has to kind of be something where they have to put their differences aside to fight. So that helps them in a way because it does help cushion the hurt that has resulted from what happened with Nadia.
Let's talk a bit about the great time you guys share on the set, as you all mentioned in interviews how well you all gelled together. How do you spend the time between scenes? Well, it depends on the scene. If it's something that's very, very complicated or there's lots of complicated dialogs or something like that then the actors tend to stick together. You know we have our little chairs outside of the set and we'll sit and go through the scene a little bit more or just sit and stay together and maybe talk about it or go through some of the lines or whatever.
All scenes kind of take a while to shoot so sometimes we just go back to our separate trailers and relax. It just really depends on what the scene is but often times if all of us are there on a given day, we'll hang out and laugh.
Sometimes Kris [Holden-Ried] will get his guitar out and play. Sometimes we're in locations and it's cold so honestly we just want to stay warm. Which one of you is the one who is making the funniest pranks?
Probably Kris, I would say. And the other thing that people don't realize too, and I know I've said it before in interviews but Zoie [Palmer], who plays Lauren, is really funny. Her sense of humor is hysterical so she has us laughing a lot too. And Paul [Amos], who plays Vex, is a lot of fun too.