Bbc iplayer the apprentice meet candidates invitation
Страница не найдена Видео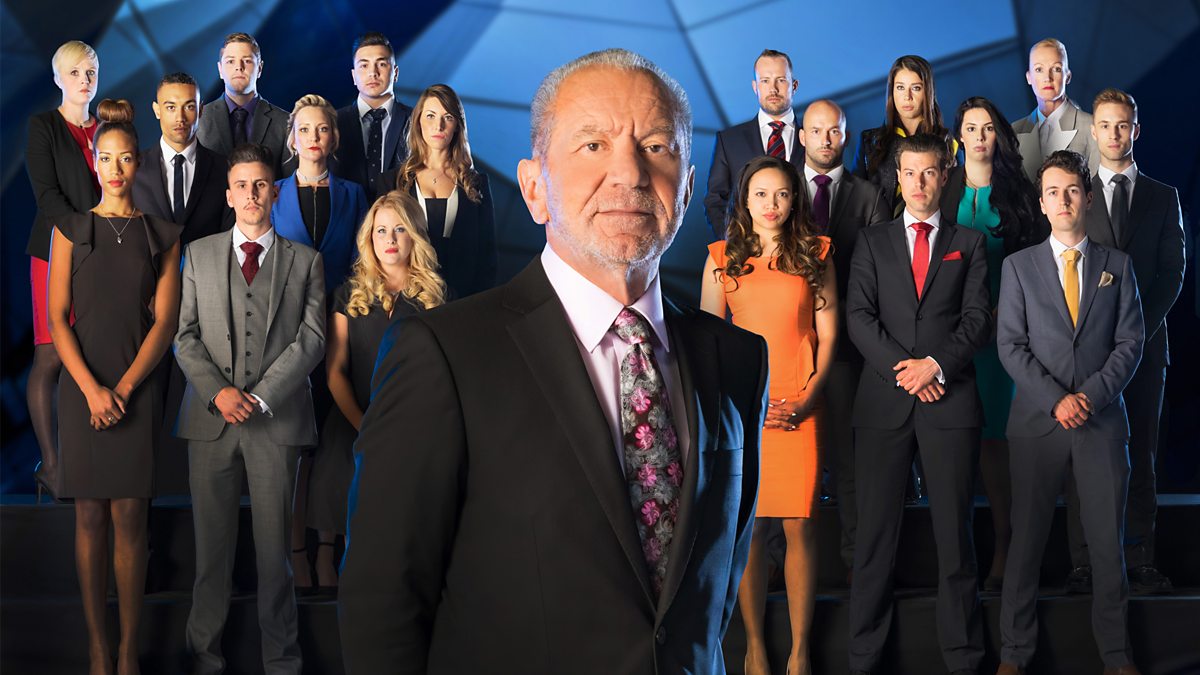 In employers in the UK spent an average of 10 working days interviewing, 16% of the working week travelling to meet candidates and. The BBC's award-winning business show The Apprentice returns this Viewers are invited to delve deeper into The Apprentice world on the official website. runners and riders in the iPlayer exclusive Meet The Candidates. The Apprentice Yasmina and Kate in the final in America - and they are showing one from on BBC America, slightly arbitrarily, pm: The two remaining candidates are seen leaning over their . she say: "My PA talks to his PA, we meet up in the boardroom and " .. Thank god for iplayer!.
While this would have been nice, it would have given everyone very sore fingers after a while. Oh good, it's actually starting. Lawd-'amercy, Guvnor, the artist previously known as Surallun, meets them in a warehouse somewhere near the river. In a giant empty room, they must pick teams, and then They have to create, design and launch a new range of chocolates. Not quite the same as having to design an entire riverbank office building and apartment complex Yasmina has Howard, Lorraine, James and Philip, fter kate spurned him And Rocky, who gets picked last and looks bloody miserable about it all.
Yasmina's team decide that they want to aim their product slightly differently, in an interesting, quirky way. I say that when Philip says 'We want to do something quirky and novelty', you run as far as you can in the opposite direction.
They decide to make chocolates that women will buy for a man. In another room, not too far away, the other team decide that what would be really innovative and different would be chocolate, you see, made for women AND men, that women could buy for sharing And then, after Yasmina goes to the City of London and gets told it is a terrible, terrible idea, they hold on to it still, in the cab.
I say she should win. Yasmina's team, after talking to some chocolatiers as well, decide that maybe, just maybe, they shouldn't be marketing to men after all. Maybe they should be marketing to, you know, everyone. It's a tin of fucking Quality Street! Kate has a cracking idea - a three tier box: In order to do that, Rocky and Debra have been sent to see genius chocolate guy Paul A Young who'll be doing some stuff over on Word of Mouth this week, but more of that later and he helps them pick out lots of crazy flavours.
Will they also include powdered diamonds. You know what market isn't being tapped particularly well? The desperate diet market. That's what they should have gone for. Speaking of which, meanwhile, Yasmina's team seem to be talking pop rocks and chili peppers. Second day already - Ruff TUff Cremepuff is directing a photo shoot for Kate where the models will, by the end, start rubbing the chocolates all over their slightly-low-budget naked bodies.
In another room, on the other side of town, Yasmina is sharing their new product with "Oooh, you can taste the Basil immediately in these strawberry and basil ones" says Howard, not passing judgment on how good an idea that might be.
The Blessed Margaret takes a chili ball. And stands, chewing, unimpressed. For the models, one is too much, even. The two remaining candidates are seen leaning over their presentation styles, lighting low, scribbling away at their presentations. They know what they want. They want to work for Lawd Luvaduck of E-m iler.
And, as they may have heard, there is no second prize. And while they're talking about wanting it, about not failing at this point, about this being more exciting than getting married.
And all the while I'm just sitting here finally having it soak in that barely a few minutes ago we were shown Philip being put in charge of choreographing the dancers for the presentation. And that's GOT to be a bad sign. Yasmina's nervous, and starts her presentation like she's trying to tell someone off. But after a while, her very straightforward presentation style: This woman would have made a great Soviet dictator, you realise. The taste of Choc D'amour might be winning people over, but the branding and pricing on Electric Choc or whatever they're calling this seems to have swung it slightly Yasmina's way.
In the boardroom, Kate's team talk glowingly about how great she was as a project leader. Debra, particularly, is very nice "Kate has a skill of bringing out the best in everyone, and I hope to emulate that some day" she says, though you have to worry that Debra's take on the same skill might involve knuckledusters.
But the price point is a problem. Neglecting the fact that those are from the biggest, most established and famous chocolatiers in the world. Yasmina's team don't get a chance to say nice things about Mouserine before Surallun lays into her about the fact that while her branding and marketing were on the way there, the chocolates tasted like a rabbit ate its way through a tuckshop and a spice rack and then shat out the results.
The teams are thanked, and the two women go and wait outside, while Lawd Sugarpants, Saint Nick and The Blessed Margaret talk for the last time for at least one of them, about what decision should be made. Then the phone rings on Fake-Frances' desk, and Kate and Yasmina called back in. Kate says she deserves this as she's great at talking to people, dealing with people, she's never fought against people in her team, and she's got great hair. Lawd Lummee-Guvnor-Did-You-Watch-The-Game-Last-Night acknowledges that, and says while those are good things, he's not sure of sales and marketing are the only things he wants.
Yasmina makes a great case for herself. Yes, she's made a business already, and employs people and why should she drop that and become an Apprentice? But she's passionate that she has still got things to learn, and she wants to learn them here, and from him. He goes through these arguments once more and then Kate looks stunned to have lost. Her hair was so beautifully shiny today! And by hair I mean her marketing skills, sorry. Also her sales pitches were very perky indeed.
Yeah, yeah, Lawd Gawdawlmighty will be ever so pleased to hear that. The panel chat away to Kate. And no, for once, that's not sarcastic, that's actually what they say. Third panelist Jonathan Ross, meanwhile, comments on her business acumen and professional relationship with the other candidates. Why is this man still allowed to blacken our Sorry to go quiet for a few minutes there, my cat just closed my liveblogging window, which leads me to wonder if she secretly has an anonymous commenting account on theguardian.
I should look into that. In the meantime, though, nothing has happened, apart from Kate being all big hair and huge smiles and nice words about everything and everyone. The best moment from the advert filming is shown, with Kate stuffing strawberries in the male model's mouth and telling him to struggle.
The hairy question of Kate and Philip is tackled in some depth, and though no announcement of impending nuptials is mentioned Surallun would have to buy a big flowery hat, Cilla-stylebut Kate says she's glad they met, even under such bizarre circumstances. Michelle agrees that you can work closely with someone you're romantically involved with and it's fine.
She and her husband have been doing it for years, she say: We then see a full montage of the fact when Kate talks on the phone, it's with a full Elvis sneer - something Id never noticed before can't touch type very well and find so funny I literally fall off my chair laughing. Not literally-literally, of course: Adrian speaks to Saint Nick and the Blessed Margaret.
He talks through their favourite moments and clips of their disapproving glances. And then he breaks the news that Margaret will not be back next year. Because she's going to finish her PHD in Papyrology. There is a pause while we all go and look up papyrology. It's not essential for staff to be able to view payslips from their computers at home. As I've said, they could print off a copy at work and they can always call or email BBC Payroll from home or work if they really need to check any further details at short notice for some reason.
Couldn't we have saved an awful lot of money and effort if we didn't introduce another way of getting payslips?
Security testing and all sorts of work must have been taking place. The vast majority of staff don't need any more 'features' or options. We just might need a payslip printed on rare occasions, or to file at home, which can already be done.
Gateway must be secure because we have our personal details on MyDetails at the moment.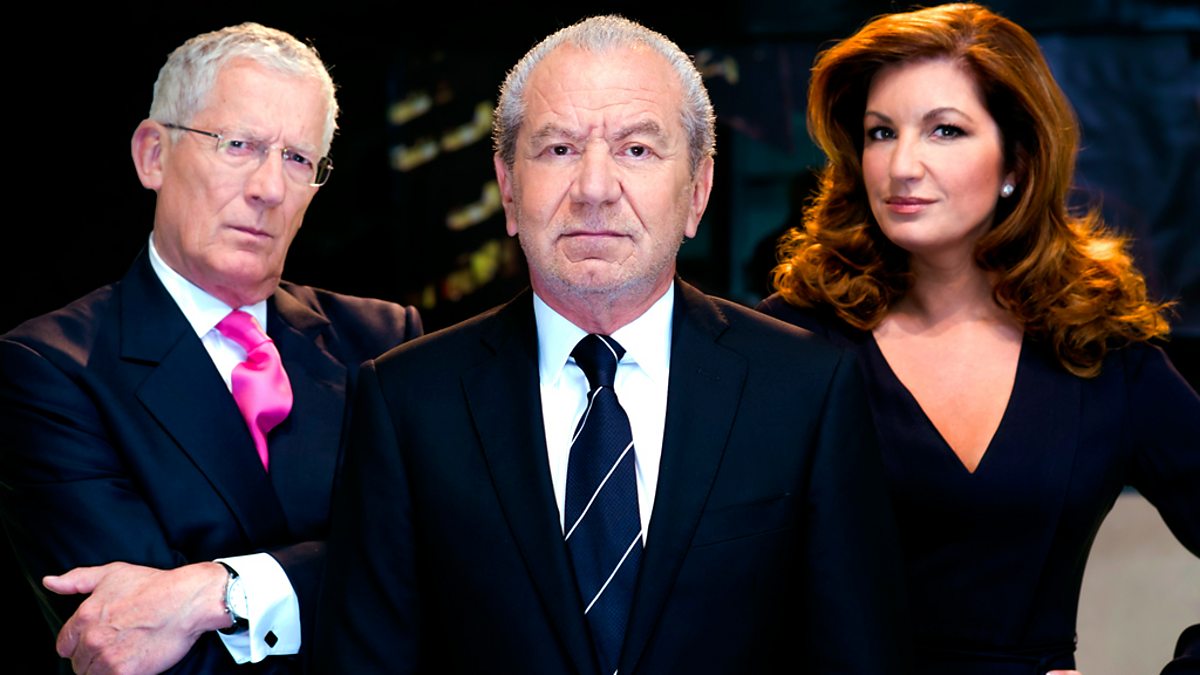 I've not spoken to any staff who think this is needed. There are posters around the place promoting a 'Simpler BBC'. I agree with this. When we brought in our new payroll system this year, we were offered myPay as part of the package, which we felt would offer us several benefits.
One of these is that we can now offer payslips to groups who haven't been able to receive payslips from us before. This includes the thousands of freelancers we engage each year who don't have BBC log-ins, so aren't able to access myDetails. Another reason for introducing myPay was for the fact that the myDetails system is becoming an older technology and at some point in the future will no longer be sustainable. You may also be interested to know that BBC is already working on a project, which will pull-together several of our HR and Finance systems, which will reduce the need for several log-ins and passwords and will hopefully make things that bit simpler.
About 18 months after starting work I was diagnosed with a disability, Fibromyalgia, which is characterised by chronic pain and fatigue. Over the years my condition has not improved, even after many different treatments, and I am not physically capable of continuing in my current role as it is too physically demanding.
What I really need is some advice from anyone out there about areas of the BBC more able to accommodate flexible working. I need a position that allows me to at least work from home when my disability flares up - I'd be willing to meet any additional cost that this may incur.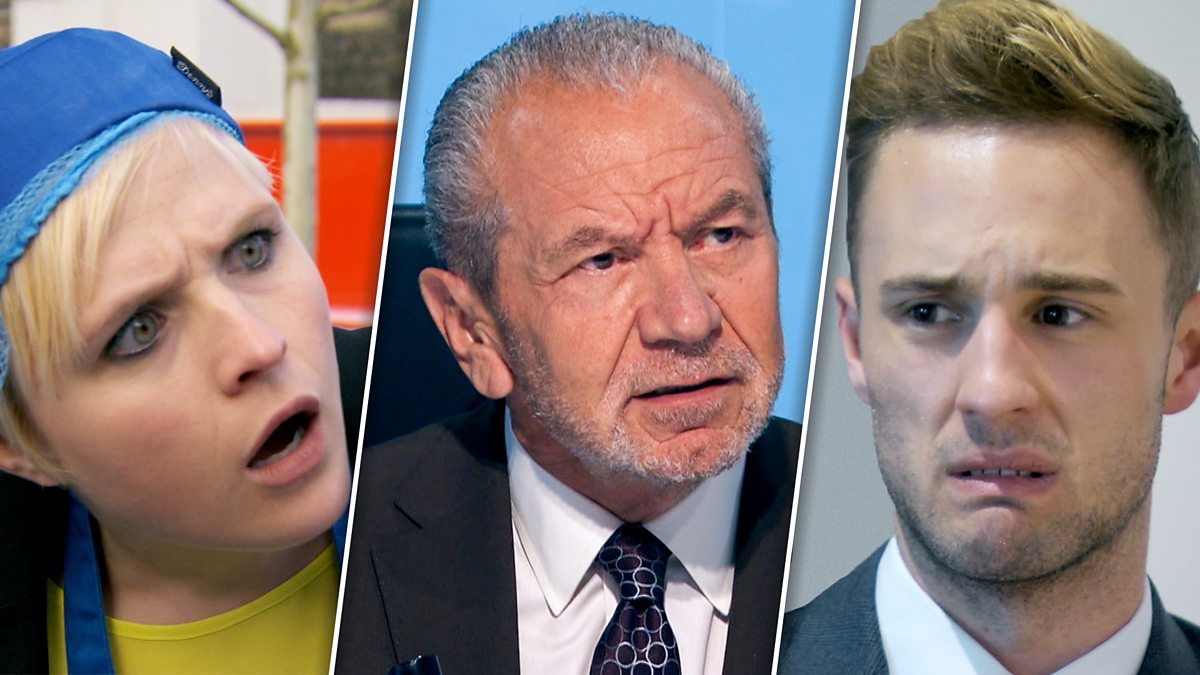 I've worked in TV intake and on various cataloguing, research and stock management projects. I'm hard working, a fast learner and open to new ideas; I just want to continue to work and contribute as much as I can to the BBC.
If anyone can point me in the right direction I would be very grateful. Holiday extras While it's admirable that the BBC Trust has published the details of Tony Hall's contract, could someone reassure us that the five days extra annual leave he seems to have been granted compared to the rest of us will be extended to all staff. If not, why not? It sends out a terribly divisive message if there's one rule for the DG, and another for the rest of us.
He gets 30 days annual leave. It's certainly not since we lost the paper copy, which was a sad day. The issue which sees me giving up part of my lunch hour to write about is another sad loss of a paper document - the pay slip.
I have emailed twice no reply.
BBC One - The Apprentice, Series 14, The Final
I've phoned on four occasions - on three of those occasions I was promised a new password the same day. As Diana Ross once put it, I'm still waiting. I'm told that it takes just five minutes to reset a password but there is a very big backlog and many complaints. Now they can't guarantee when I might get my new password. I deal with other major organisations, including the utility companies, who can reset your password even faster than they can put up your bill.
Why can't the BBC sort this out? The MyDetails pay system on Gateway was far superior. So, I continue to wait to find out how much I've been paid. The answer for those who may be curious, by the way, is 'not nearly enough'. I understand that the Payroll team has now been able to help Andy successfully get back into myPay. As with most system roll-outs, we've made adjustments along the way and have recently removed the 'memorable word' prompt from the 'forgotten password' screen to make requesting a temporary password simpler.
When requesting a temporary password though, it's essential that you follow the on-screen instructions exactly or the system won't send one to you. We're working towards putting an error message on the screen should users enter their details incorrectly. Over 14, people have now successfully registered for their e-payslips. However, if you do experience any problems with signing-up for myPay, please call the Payroll Help Desk on who can talk you through the process The benefit of myPay is that it enables us to access our pay information anywhere - as opposed to myDetails which requires you to have a BBC log-in and to be on the BBC network.
Another benefit is that we can now use the same system for new groups, such as freelancers, who in the past haven't received pay slips, don't have BBC log-ins and so aren't able to access myDetails. The BBC has also begun work on a longer-term project, which is looking at ways in which we can pull-together several of our HR and Finance systems under one umbrella - and will hopefully reduce the need for several log-ins and passwords and will simplify our HR processes significantly.
Thus viewers with HD recorders can store them for later viewing. One was written specifically about the present monarch and the other had lyrics which could be considered offensive to some. It isn't about Margaret Thatcher. Are we now to ban everything that's in dubious taste? The fact that a 'clip' was played 'in a news environment' makes the decision even more baffling. In my opinion, it's a spineless decision which could come back to bite us. This in spite of the fact that, as far as I can recall, I have never once trapped my hand in a toaster slot, or indeed suffered third degree burns whilst picking up sausages with tongs.
I live in hope that these are just 'teething issues' but I fear that this is perhaps the BBC's way of encouraging us in W12 to dine elsewhere. When we opened the Media Village clubs in both the Broadcast Centre and Media Centre, we set out to provide great quality food, cooked from scratch daily.
We're proud of the food we serve and want to enhance that by serving you your food in an appropriate way. Food has always been served this way in the Media Centre cafe due to space constraints and not any health and safety rules.
The now shut White City One cafe occupied a bigger space, and so the layout meant people could serve themselves. However, we take all comments seriously and after reviewing the service levels over the last week and a half we will be making the following changes: We are moving the toaster to a remote point where customers can help themselves. We will, however, continue to serve hot breakfast items from the counter. We are also increasing our staffing levels to meet the increased demand upstairs.
Alternative outlets can be found in Broadcast Centre where staff can still make their own toast. We appreciate that this is a change from how things used to be but we hope you'll grow to love it. Payslip panic I guess in this day and age the expectation is that I should count myself lucky to still be on the BBC payroll, keep my head down and shut-up.
However, the switch to online payslips doesn't fill me with confidence. The other week we had to shut down webmail access as a result of a very successful phishing operation and the BBC lost control of several official Twitter accounts to hackers.
Fat lot of good it did them! The old payslips were designed so you at least knew if they'd been opened. Now anyone printing off their payslip at work will have to hope they can get to the printer across the newsroom or down the corridor before a colleague picks it up and tries to avoid reading your salary. No doubt a reply to this letter from them will point out that you can always access the system from home and print it off there, which I guess is what the BBC hopes will happen, if it's to be more sustainable by getting us all to use our own paper and ink to subsidise the Corporation.
We've brought in myPay as part of our new payroll system, which means you can see all your pay slips in one place from now on and from anywhere.
This stops paper copies from sitting in mail boxes around BBC offices as they often did when staff were on leave, for example. I'm not sure how printing is set-up where you are but the pull-printing facility would stop somebody from being able to see your e-pay slip - as documents only come off the printer when you swipe your id pass against a card reader.
If you don't have this facility, you could speak to your IT coordinator about the possibility of setting this up. I can understand your concerns about security, given the recent cyber-attack, and can assure you that myPay has been through a rigorous review by the BBC Information Security team.
We tested how secure the site would be against any potential hackers and we're happy that myPay meets the BBC's tough security policies and that the risk of the system being hacked is low.
Unfortunately, there's always the possibility for individuals to set up a phishing attack by creating false or replica websites and, therefore, everyone has to be on their guard against entering their details into sites that aren't genuine. There's some good advice on the Technology Gateway site around this.
If anyone's concerned that they've been directed to any site that they believe isn't genuine, they should report it immediately to BBC Information Security - again see the Technology pages.
I hope this is helpful. Rating refusal My division has decided that, for the appraisals this year, 'all staff grades will receive a verbal rating' regardless of their wishes. Is it OK if I stick my fingers in my ears at this point in the appraisal process?
Although to be fair to him, I note that, ironically, when I got in to work, I had an email from BBC online appraisals, stating that: So maybe we aren't one organisation treating all its staff exactly the same way, but a loose confederation, under different fiefdoms. The ubiquitous 'BBC spokesman' claimed, in your article about the strike announcement, that: However, by its own figures, there have been redundancies of them compulsory as a result of DQF, and a further post closures - a total loss of jobs.
At the same time there have been redeployments to continuing roles, 65 to fixed term roles and 37 successful bumpings - a total of - a very worthwhile and commendable figure, but not nearly double the number of people that have been made redundant.
There is no way that the above statement from the BBC is anything like true, and the Corporation really should not attempt to use incorrect statistical devices to try and make a case for itself. If that's the case can someone please explain to me why two journalists at BBC South East have been turned down for voluntary redundancy, while at BBC South, the neighbouring region, two journalists face being made compulsory redundant.
BBC Blogs - About the BBC - What's on BBC Red Button October
I'm glad that Mark recognises that we have been working closely with the unions and seeing some good results in redeploying people. I'm happy to share the detailed figures behind our statement which refers to the number of redeployments versus the number of compulsory redundancies - one of the key issues which the current dispute with the unions is about.
So far we have managed to redeploy people facing redundancy as part of DQF, which is nearly double the number of compulsory redundancies we've had to make We have presented these statistics to the joint unions at national level and they haven't been queried or disputed.
The full breakdown of figures in the DQF period is as follows: I can't comment on the cases of specific individuals but I would like to be absolutely clear that we are committed to redeployment whenever it can happen and managers locally are working very hard on this. More than Madness A Madness concert is really boring for such an iconic end. Dad joined the BBC straight from Imperial College, where he had studied electrical engineering, in In he took redundancy from his role as technical services manager at Ealing Studios, and a few months later later he joined Arri Media.
He worked in the then emerging, digital sector of the industry, most recently as head of digital and 3D. At Arri he pioneered the D20, D21 and Alexa cameras. Myself, my mum Deb, and my brother and sister, as well as his young grandson, all miss him hugely, but have been comforted by many lovely messages from his friends and colleagues.
Family flowers only please. Source, which is on the fifth floor of the Media Centre, currently sells tea for 50p regular and 65p largeas well as offering a range of speciality teas.
Tea will cost 50p for members and 60p for non-members - the same as in the Broadcast Centre cafe. Members will get an additional 10p discount in March to celebrate the opening. Included within these are suggestions that individuals have been targeted for redundancy or bullied. These assertions are entirely without basis. That's why we've tried to tackle the issue as carefully as possible, doing everything we can to redeploy people when and where opportunities arise.
Since we announced our proposals last August, we have held detailed consultation meetings with the joint unions and, based on their feedback, we have already incorporated a number of changes to our plans.
BBC Scotland has a good record on redeployment and we would always rather retain people's skills within the BBC wherever we can. However we have not yet succeeded in delivering the level of redeployment we would wish. There are still 11 people at risk of redundancy, nine of whom are NUJ members, and work is on-going to offer full support to those involved.
However there are limited opportunities in Scotland. We recognise that some people are unable to relocate from Scotland and also that some may not wish to be redeployed and have therefore not followed up all available roles which have been brought to their attention. We want to work with, and not against, the unions to ensure our people are treated well at all times and particularly throughout these challenging times. Ken MacQuarrie, Director, Scotland Smart move I've just been fortunate enough to sit through the latest episode of the BBC Safeguarding Trust seminar which I found very interesting, thought provoking and refreshing in helping to maintain the high standards we aim to reach in our broadcasting.
One of the items in the seminar questioned whether a commercial item seen often in a programme or series could either consciously or unconsciously lead to accusations of product placement. It got me thinking about that fine series The Apprentice, which I always make a point of watching.
One thing in each episode worries me - the constant footage of the fleet of Chrysler Voyagers used to ferry the apprentices around in luxury. Is it time to give another motor manufacturer a chance of showing off their people movers on this peak audience show?
Or in these days of post DQF and austerity, perhaps the apprentices should travel around in pairs in Smart cars? If it is the greatest, then why is it closing? And how appropriate that the band gigging will be Madness. The TVC car park is due to close in three weeks with the loss of hundreds of car parking spaces and I know many people who live outside London are having to rethink their journey to work in a big way.
Can you tell me if anything has happened about this please? The closure of the buildings means that we will have space for vehicles needed for operational use, visitors and the disabled, though not for general staff parking.
Only the incremental cost of keeping it open will be passed onto staff as a daily charge. The BBC has not been involved in negotiating a discounted rate at any off site car parks in W12, nor does it intend to do so.
The Apprentice
A number of individuals have done so at Westfield on behalf of their colleagues. According to the BBC annual report, Fabric was to be 'a desktop-based digital production tool that allowed content to be accessed, edited, and shared remotely across the entire BBC' and would 'fundamentally change the way we make programmes'.
Sadly, Fabric is simply not fit for purpose in its current form. Even as a tape management system it has considerable shortcomings, but in no way is it suitable as an archive research tool as its design and interface are fundamentally flawed in almost every respect. It is therefore a great shame that despite the best efforts of many archive researchers and producers to provide constructive feedback during Fabric's development and prior to its launch, their concerns were simply not acted upon or listened to emphatically.
It was launched regardless. Is this in line with the strategy of Delivering Quality First? As you're someone who specialises in producing archive content, I know that issues with Fabric will be uppermost in your mind, as you must be one of our heaviest users of the search function.
We know that perhaps it doesn't do all the things you need it to do right now, which is why we haven't switched off Infax.
We are continuing to work on the interface and effectiveness of Fabric - the system is updated monthly - and are addressing many of the issues that I suspect cause you and others concern, like the speed of searches and ordering of search results.
We're always interested in getting real granular feedback from users so we can prioritise Fabric development. We're going to arrange another feedback session shortly and I hope you'll come and share your experience to help us speed up the remediation process.
We are committed to make Fabric work effectively and I promise we will not switch off Infax until Fabric's in better shape. Fabric hinders archive dig I'm a producer-director specialising in archive-based tv documentaries. From a production perspective, the BBC's new archive system, Fabric, is wholly inadequate. Far slower than its immediate predecessor, the Research Gateway Infax web-browser, and less user-friendly than the archive's Native Infax, its introduction is not enabling but compromising BBC archive research.
Using the web browser, it used to take me three seconds from entering my search term to looking at the programme shot-list, which is the bit I need to read. With Fabric, which buries the vital information layers deep, it takes So research that would have taken an hour now takes four.
With the licence-fee-freeze squeezing budgets and production schedules tighter and tighter, that's time I don't have. Everyone I know is currently doing their archive research on Infax and only using Fabric for the unavoidable job of requesting the tape. However, since Infax stopped being updated in May last year, it's becoming more outdated every day. Infax will ultimately be phased out.
Before that happens, Fabric's user-interface architecture must be fundamentally re-shaped. If not, the limited quality of the archive research we can do here will compromise what ends up on-screen.
We are currently assessing Fabric to ensure it can still deliver the original digital archive vision. I anticipate that the output of this will provide a plan incorporating Infax and future ways of working.
I hope that we will have an overview and timelines in the near future. Please rest assured that ensuring that archive content is secure and searchable is absolutely paramount in all of our plans. Bad reception Can anyone confirm if the desk - between pillars along the side of the Old Broadcasting House reception - temporary or here to stay?
It's awful, not friendly or welcoming. And looks so cramped for those sitting there. The OBH reception has been redesigned after feedback from staff raised concerns with the position of the desk. As OBH is a listed building, and any changes had to be agreed with English Heritage, it was decided to reinstate the reception back to its original design. This allowed us to move the desk away from the doors and provide a better experience for visitors.
The desk was mocked up and left for a number of weeks so staff had the chance to give feedback on its position and height. The desk is now in its permanent position and will accommodate one receptionist who can choose to sit in either of the two seats. That's not rubbish With many colleagues continuing to move buildings in the coming months, what is being done to ensure that perfectly good equipment doesn't get junked? I know that Beebcycle http: In these straitened times we should be trying to save BBC-purchased equipment from going in a skip rather than to another good home within the Corporation.
Also, it's worth bearing in mind that if you uncover anything ancient then BBC Heritage might be interested in first refusal. Within the last six months on BBC Radio there have been many occasions when autoplayers have been to blame for affecting our output. Recent incidents have included playing out incorrect programmes, playing split programmes in the wrong order, playing two programmes on top of each other in one instance for over an hour and a half and missing news bulletins.
Is there anything that can be done or do we just have to accept that this is a natural consequence of replacing humans with machines? First of all I would like to assure you that we take any technical errors very seriously. However I am not aware of any problems lasting for an hour and a half. Autoplayer is part of a system used across the BBC to play out pre-recorded programmes and is extremely robust.
Some of the issues we have had have been as a result of human error. So to ensure that staff feel fully supported and comfortable with the system we are providing additional training. No-brainer to honour doctors I felt compelled to write in and say that when the BBC gets it right it gets it spot on. Far from handsome, paediatric neurosurgeon Jay Jayamohan is the meaning of the word charisma! Having spent time in intensive care and having had a very sick little girl, watching this programme made me ask why it is that footballers and celebrities get huge money and honours when it is these doctors who deserve all the titles.
Let's be honest, there isn't enough money in the universe to pay them what they are worth. I can't wait to see what amazing feats these gods will perform next week. Not only is it tiny, its poor design means people are queuing for tills around people queuing for food, around people queuing for the coffee machine and so on. Even if you decide you don't want to pay a fortune for said potato curry day is a rare high point and bring in your own food, you have to join the lovely long queues for the microwaves, now that nobody is judged to be intelligent enough to use a microwave in their own kitchens.
If you're very lucky, you may even get a lift after eight minutes of waiting in a overcrowded lift lobby too. Don't think of using the spiral staircase - it's not wide enough for two, especially if you're carrying a soggy, cardboard box. Any staff with comments on catering in New Broadcasting House - good or bad - are encouraged to give direct feedback to our suppliers via catering bbc. The number of microwaves has also been increased to meet demand.
The central glass lifts in New Broadcasting House will be particularly busy at peak times and staff are encouraged to use the wide range of alternative lifts and stairs which are available across the rest of the building.
Move over, Brian On Sunday afternoon on Radio 1, Alice Levine had this helpful advice for a listener who texted in to say she was revising for a physics exam: Zoe Kleinman, Technology Reporter, BBC News Tell us when life is fast-tracked Do the northern lights really flicker and weave across the sky - or do they move more gently?
I don't know, because I've only seen them on tv, and although they invariably sweep around, the movement of the stars behind suggests the film's running fast. The same applies to magnificent tropical thunderheads bubbling up above the jungle. And on Africa this week, I watched the naked rodents rushing down their tunnels - were they on location, or is one of the blacktops about to tell us they were in a zoo in Germany, like the polar bears?
How easy would it be to have a graphic embedded in the signal, worked by one of the colour buttons, so viewers wanting to know when reality had been tweaked to tell the story more effectively could get a little icon on screen telling them the pictures were running at twice actual speed, or whatever? You could call it a trust issue. Match of the Day has looked tired and formulaic by comparison. Same old pundits, same predictable analysis. The only people allowed to have opinions are former footballers.
MOTD is stuck in a pre-interactive time warp. Luckily for the programme, the actual football is normally entertaining. Keep Colin Murray and let the fans and football writers have a voice too. Also where will any future BBC 3D content be broadcast? These have yet to go through the normal financial and governance processes, but as soon as there is any news we will share it. Twice he made derogatory, inflammatory comments about 'Jatts' - the community of North-west region Punjab - leaving the listener with an impression it's this community that is a problem if not to blame.
At no time was he challenged. Presumably, none of the PM team had heard of Jatts, so had no idea to whom the historian was referring - hence took his 'expert' view. Like me, the majority of Jatts are Sikhs, not Hindus. They're a minority community in India, mostly farmers, regularly caricatured in Bollywood films as uncouth country bumpkins. Mr Dalrymple played on this prejudice at what is a highly emotive time in India.
We have yet to know more about the accused - who they are, where they come from - but for him to use his interview to demean the Jatts was irresponsible and dangerously misleading. More importantly, it was also lazy journalism on the part of Saturday PM. It may have been a quiet period during the festive season, but that doesn't mean you shouldn't try to get a guest who was 'best fit' for this sensitive story.
Mr Dalrymple was not. All the team needed to do was to contact the WS Hindi team London or Delhi who'd have given good guidance and even suggested the right guest - one or two of the correspondents specialise in women-related issues and guested on World News on the story.
All that rich resource at PM's fingertips - unused. Guess WS Language teams still have a job to register on the radar of 'big' national programmes, be they radio or TV.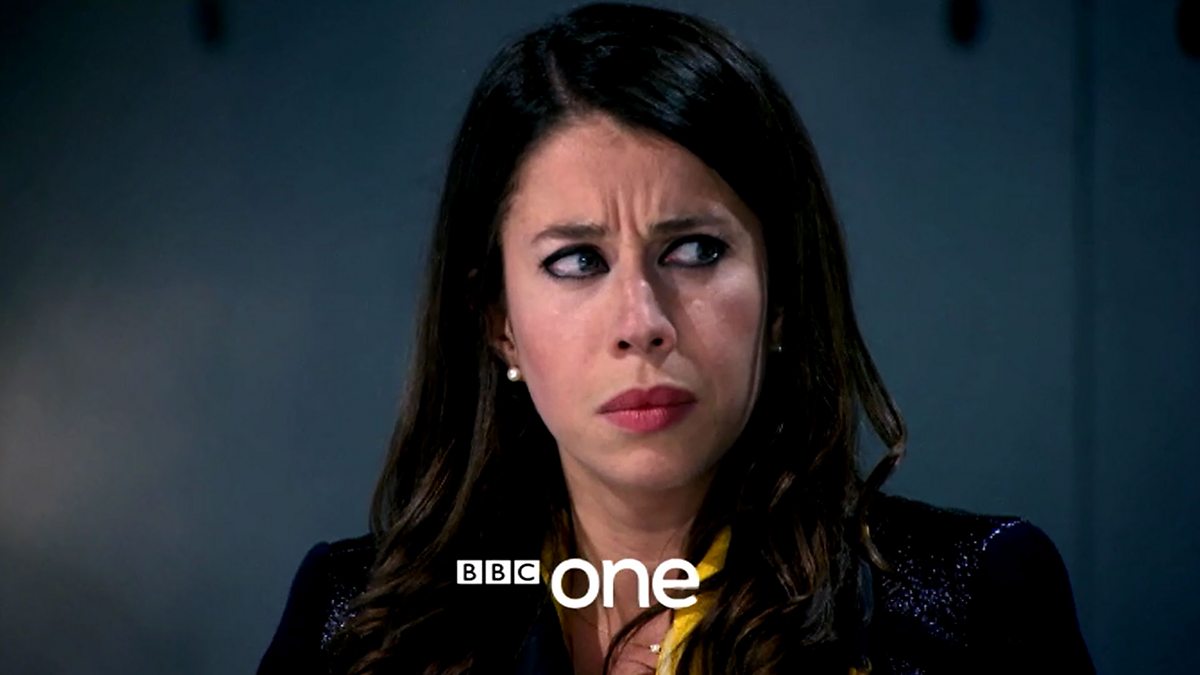 It seems, from the tone, that Steve got right up Nick Pollard's nose. But the substance of the criticism seems to be that Steve took the Newsnight programme in question off the Managed Programmes Risk List. Sorry, Nick, but that can't be the answer you were looking for. The BBC is all about risk.
Either all of its programmes should be on that list, or none.